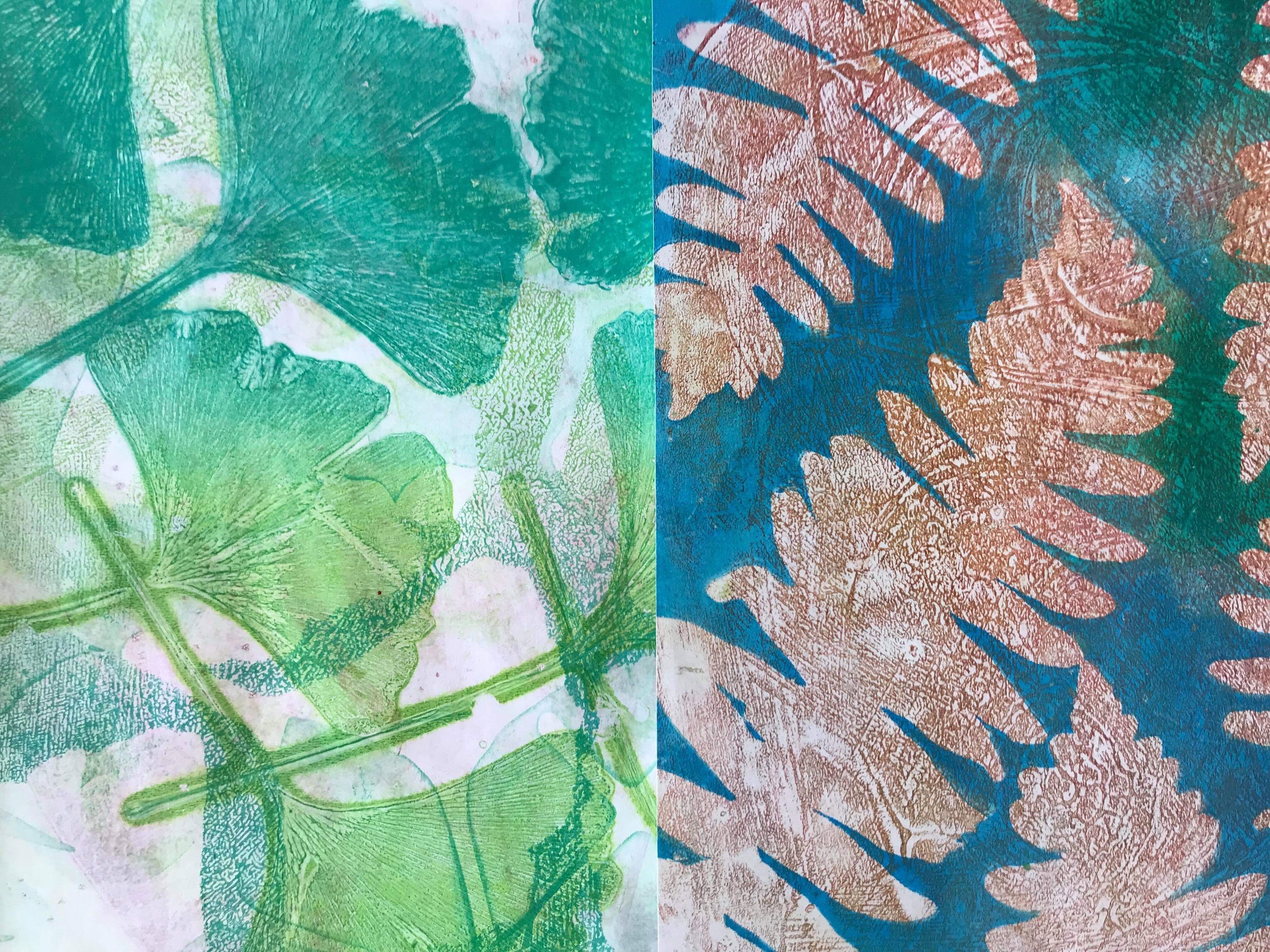 Classes
Nature Printing with Sarah Shepley
Saturday, August 17 | 9:30am-4pm
$95 = $70 Tuition + $25 for materials
Teacher: Sarah Shepley
Using soft geli plates and "open" acrylic paint , students will explore the many uses of printing with natural flora. From Ginkgo leaves to European ginger and cardinal climber vine , we will have a host of textures to work from ( Sarah's husband is a gardener and has a nursery full of perennials etc.) Students are welcome to bring in material to share.
Demonstrations will be given throughout the day on the various ways of printing with the natural materials including a final demo on making cards where students will print directly on heavy paper to make a 4x6 or 5x7 card. no experience necessary, all materials included.

Sarah Shepley is a full time artist and chaplain. She teaches bookmaking and printmaking throughout Maine and has recently begun a project in Ecuador, teaching art an an orphanage in Cuenca . She has been working with Geli plates for over 5 years and has developed a few distinct techniques.
For $15 a catered lunch by Cafe Nomad will be provided. This includes a sandwich, chips, pickle and a cookie. We will have a variety of beverages to choose from as well. Please specify your food preferences during the next step if you are interested.
PLEASE NOTE: lunch is not included in the class price and you will be charged the day of the class.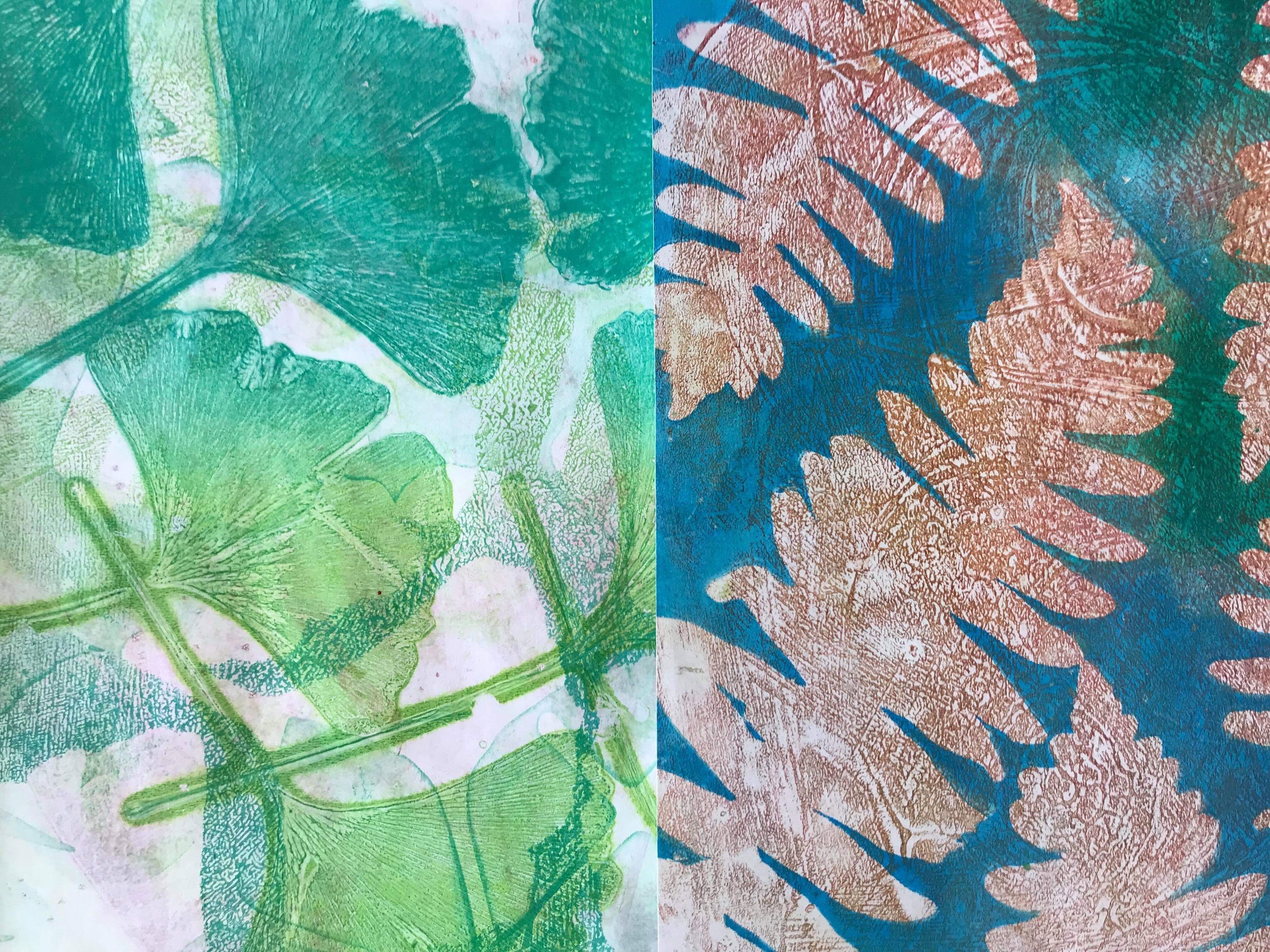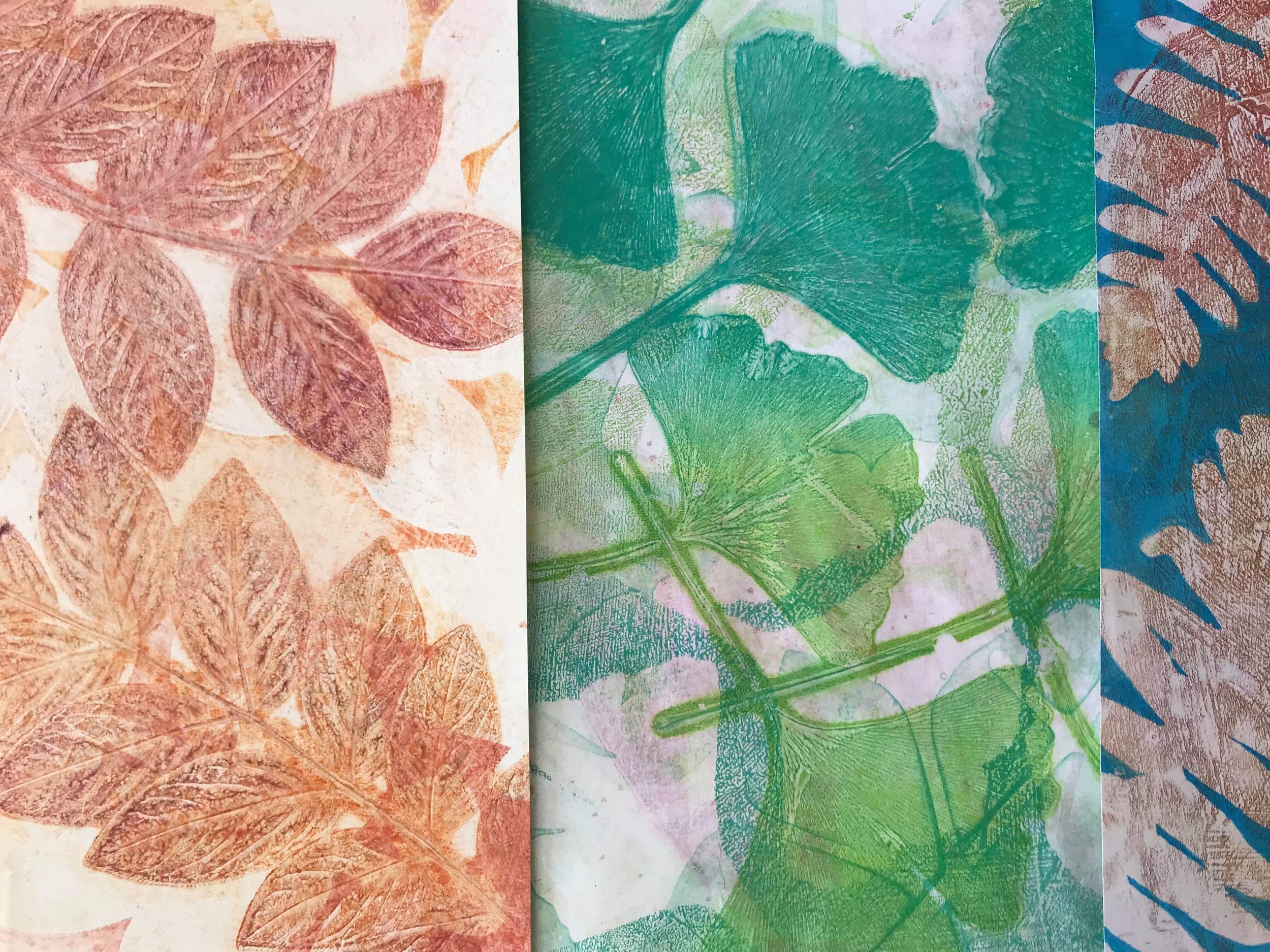 Additional Info
Fiber & Vine Class Policies
-You must sign up by the deadline by paying full class fee.
-This class must have at least 5 students to run. (This number might vary for guest teachers)
-When a class fills to capacity, a waiting list will be created.
-Classes will be canceled the day after sign up deadline if desired number of students has not been met.
-100% of class fees will be refunded if Fiber & Vine cancels a class.
-Students must provide 7 days cancellation notice in order to receive a full refund, minus a $5 registration fee.
-Cancellation up to 48 hours prior to class will be refunded, minus a $5 registration fee, ONLY IF we are able to fill your spot from the waiting list.
-Cancellation within less than 48 hours prior to class will not be refunded or redeemed for store credit.
-Classes may be transferred to a friend, but please let us know via email/phone.