Classes
Shibori and Indigo Dyeing with Mary DeLano
Saturday, October 19 | 9am-4pm
Sign up deadline: October 12
$108 (includes all materials)
Learn how to create vivid blue designs on cloth. We begin by twisting, folding, stitching, clamping, wrapping and compressing several kinds of fabric into a variety of shapes. Then we dip the fabric into a magical indigo vat to produce shapes ranging from pale blue to denim. Finally, we unwrap the dyed pieces to reveal stunning patterns – both simple and complex.
Students need to bring small sharp scissors and tight fitting dish washing gloves to class.
For $15 a catered lunch by Cafe Nomad will be provided. This includes a sandwich, chips, pickle and a cookie. We will have a variety of beverages to choose from as well. Please specify your food preferences during the next step if you are interested.
PLEASE NOTE: lunch is not included in the class price and you will be charged the day of the class.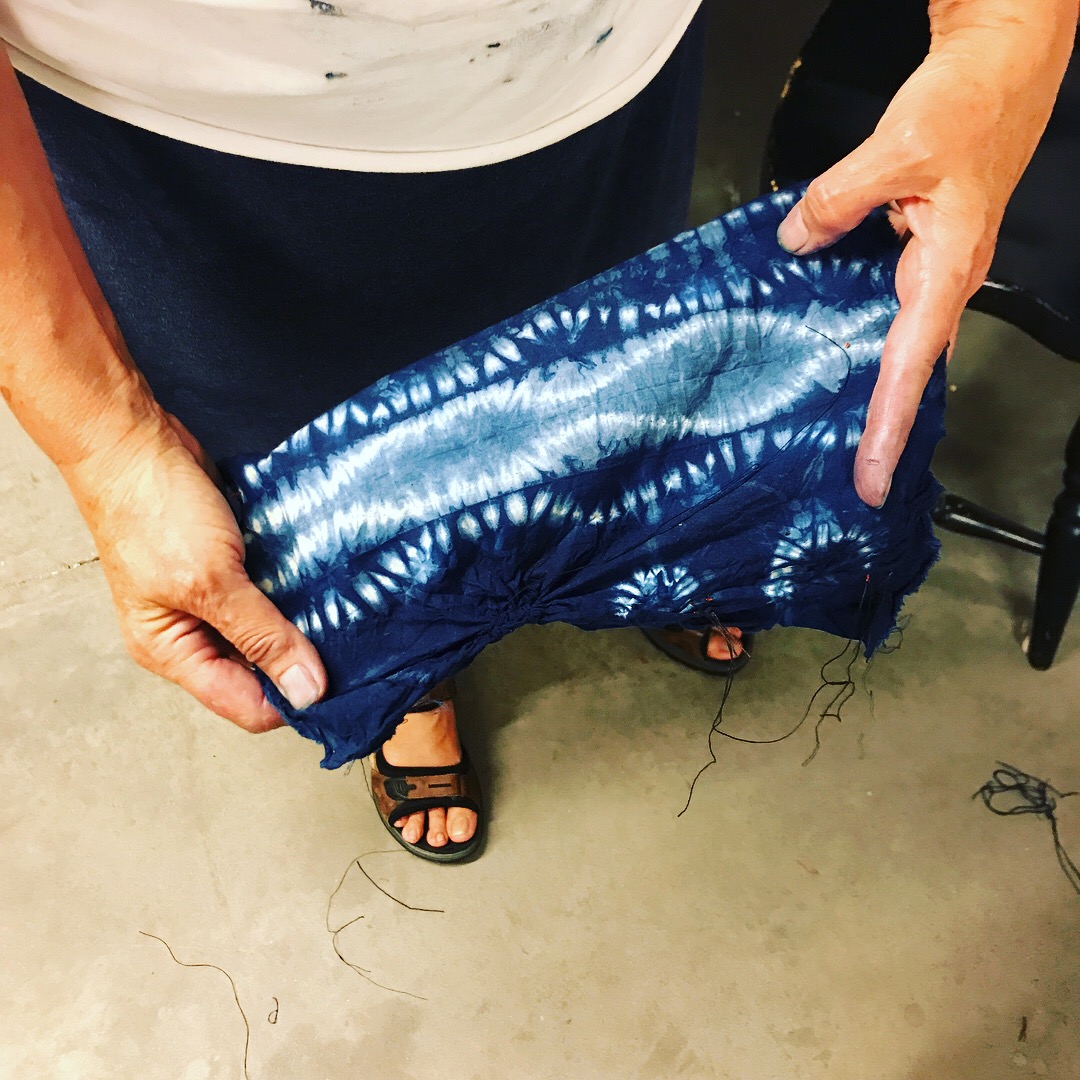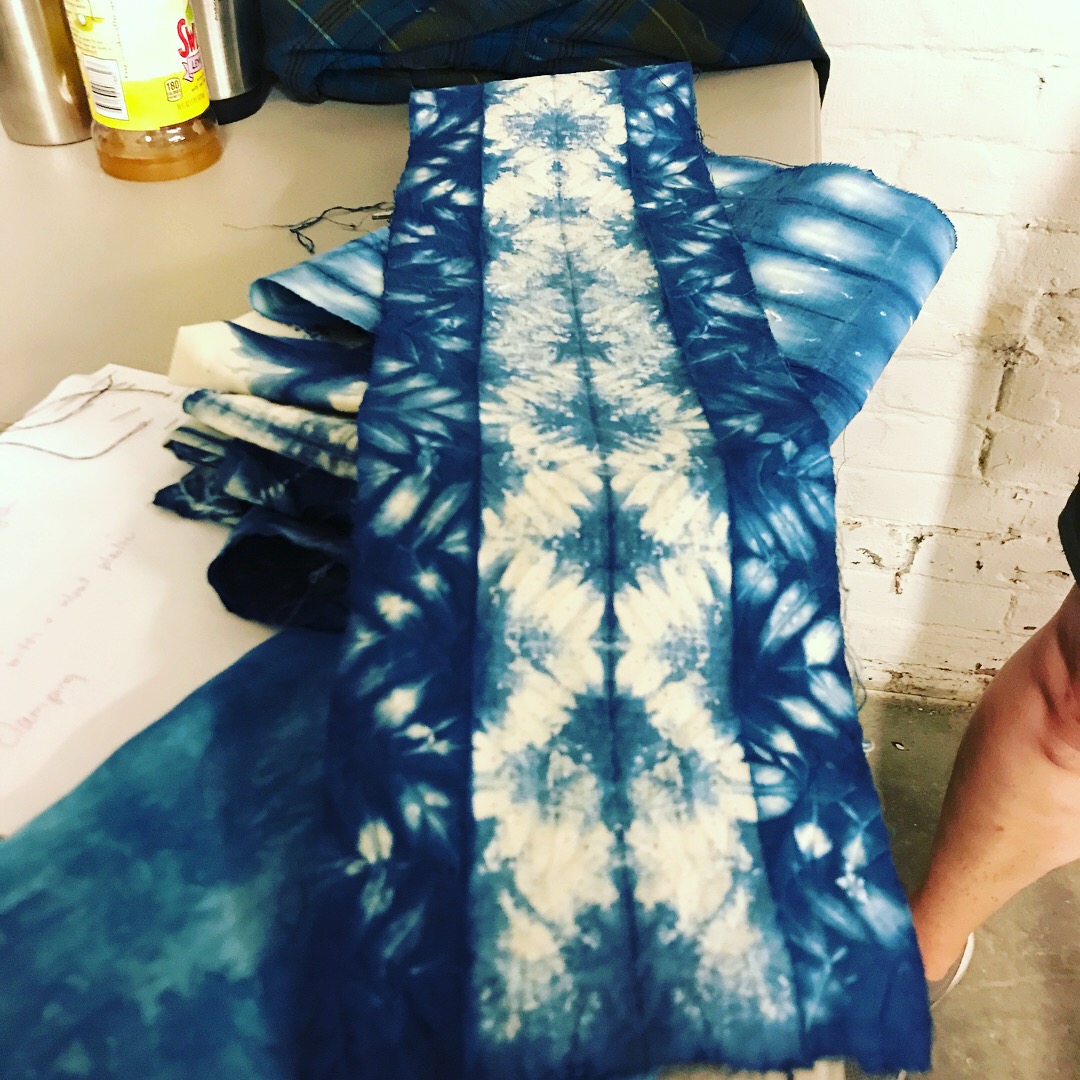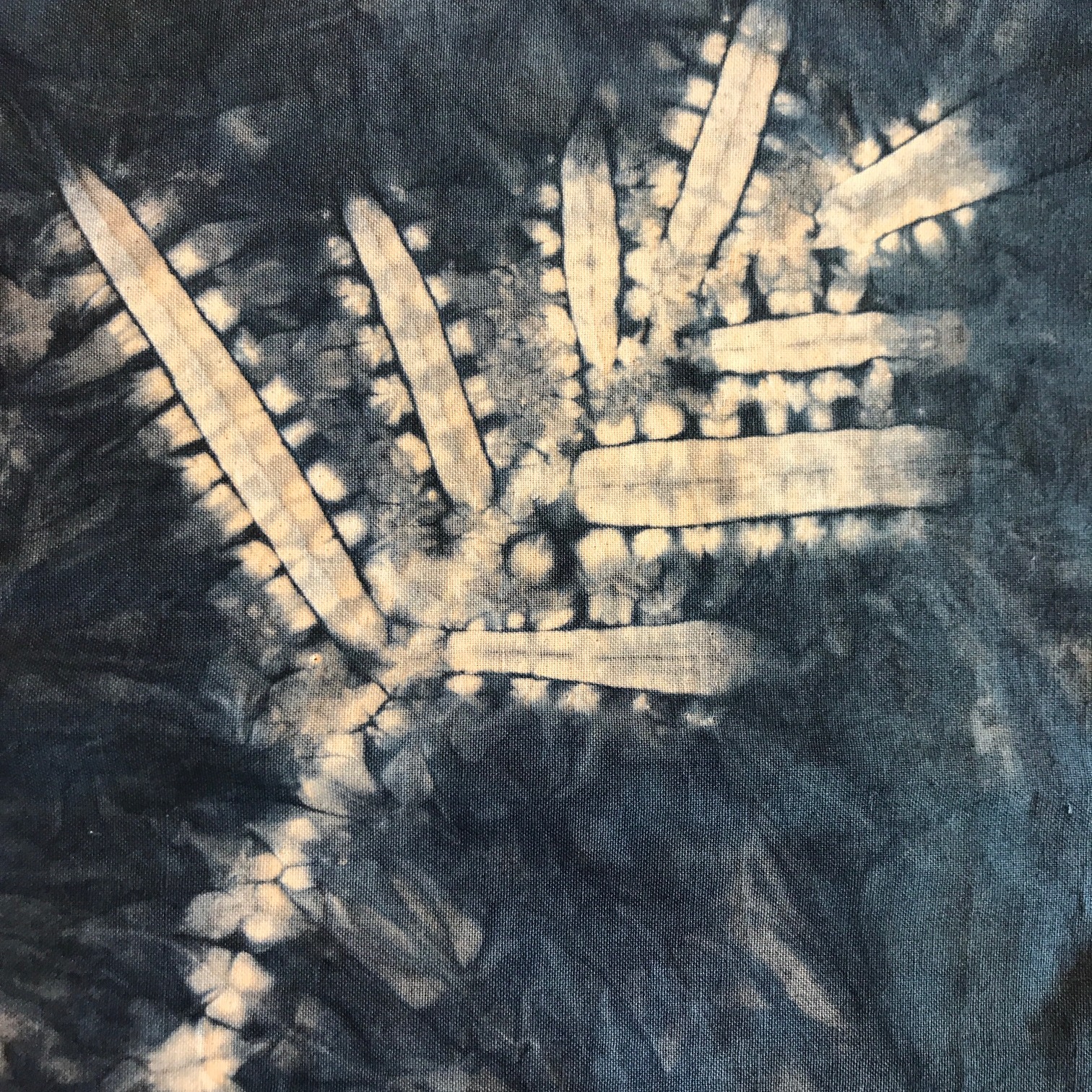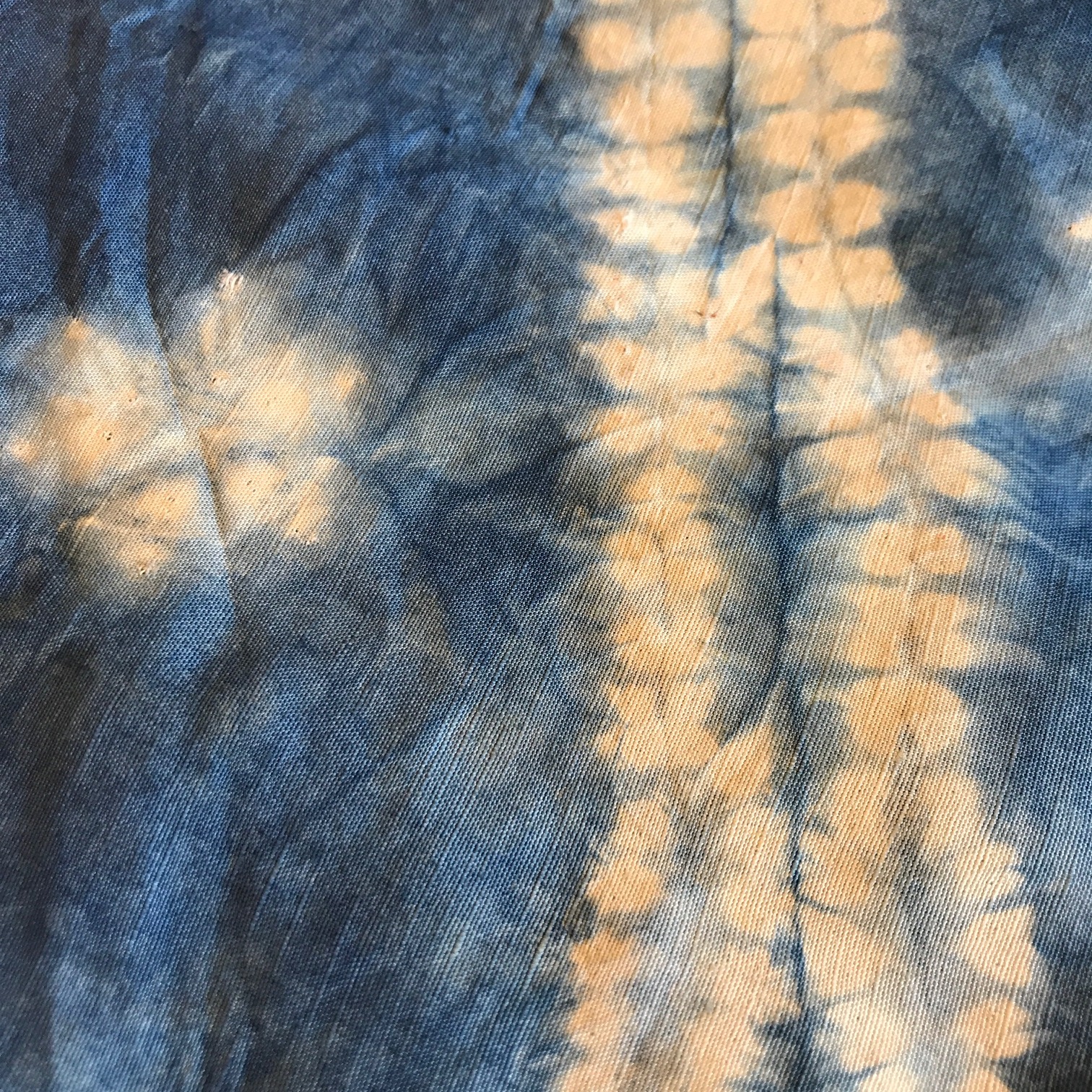 Additional Info
The Folk Art Studio at Fiber & Vine is now able to offer contact hours to teachers participating in our studio workshops. If you would like to receive a certificate documenting contact hours for a particular workshop, please contact fiberandvine@gmail.com or 207.739.2664.
Fiber & Vine Class Policies
-You must sign up by the deadline by paying full class fee.
-This class must have at least 5 students to run. (This number might vary for guest teachers)
-When a class fills to capacity, a waiting list will be created.
-Classes will be canceled the day after sign up deadline if desired number of students has not been met.
-100% of class fees will be refunded if Fiber & Vine cancels a class.
-Students must provide 7 days cancellation notice in order to receive a full refund, minus a $5 registration fee.
-Cancellation up to 48 hours prior to class will be refunded, minus a $5 registration fee, ONLY IF we are able to fill your spot from the waiting list.
-Cancellation within less than 48 hours prior to class will not be refunded or redeemed for store credit.
-Classes may be transferred to a friend, but please let us know via email/phone.